Your easily-to-create real estate website - with an immoprofessional content management system. Versatile design options and convenient and simple to use. Also optimized for mobile web design (e.g. for tablets und smartphones).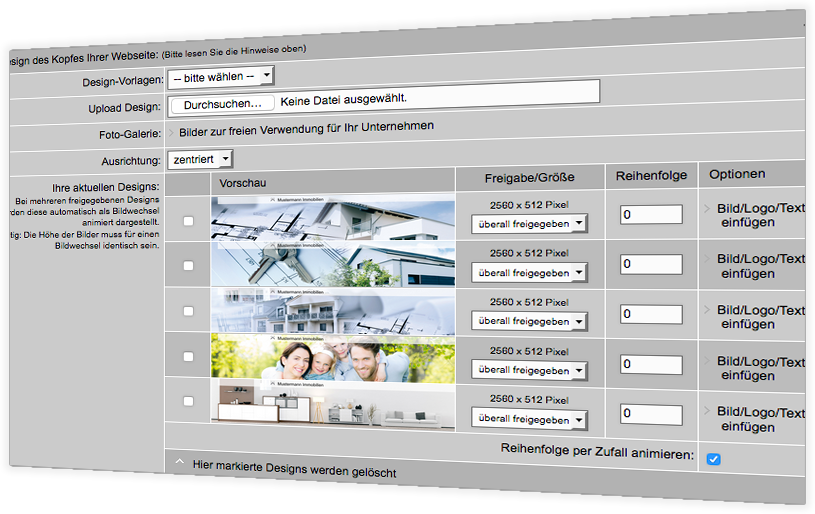 Design your professional broker website to be in line with your corporate design. Easily, online and from any computer - without programming skills. Your online presence can be perfectly tailored to your company.
When it comes to the page display of your website, you can choose between different widths and orientations.
Your website's header design is customizable and easy to enter. You can access an extensive photo gallery and design templates or upload your own images.
You can also freely select the navigation, menus and positions of your sections from many variants.
You can even customize your colors and fonts according to the corporate design of your real estate company.
We also offer you many other design options for your web design.
Click here for all the other functions of your real estate software by immoprofessional.