Leadgenerator
Automatically gain new seller contacts - with the real estate valuation lead generator.
Integrated free of charge in the immoprofessional broker software:
the real estate valuation lead generator
Potential property sellers can use the property valuation lead generator to request a valuation from you for the property for sale. You will receive the request automatically by e-mail and can prepare the evaluation individually and contact the seller.

The real estate evaluation lead generator can be placed on your home page or any other section of your website. The real estate valuation lead generator can also be embedded into any other external website via source code. Learn more about the importance of the real estate lead generator and for your online marketing below at immoprofessional.com.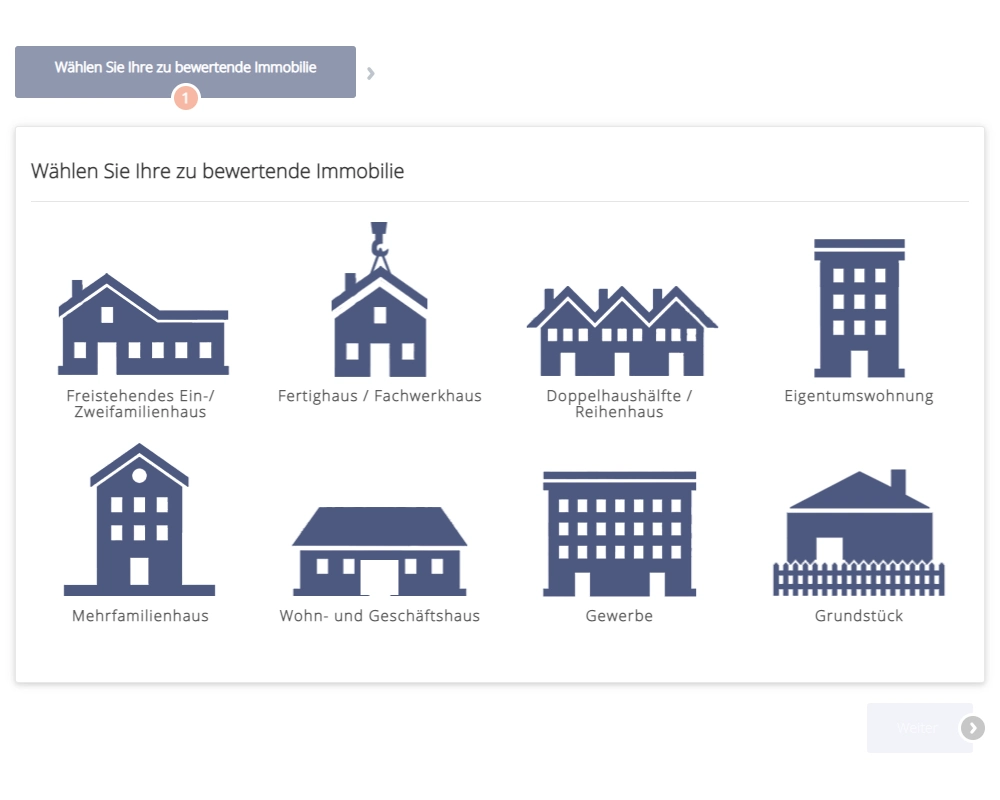 Lead Generator for Real Estate - What are leads?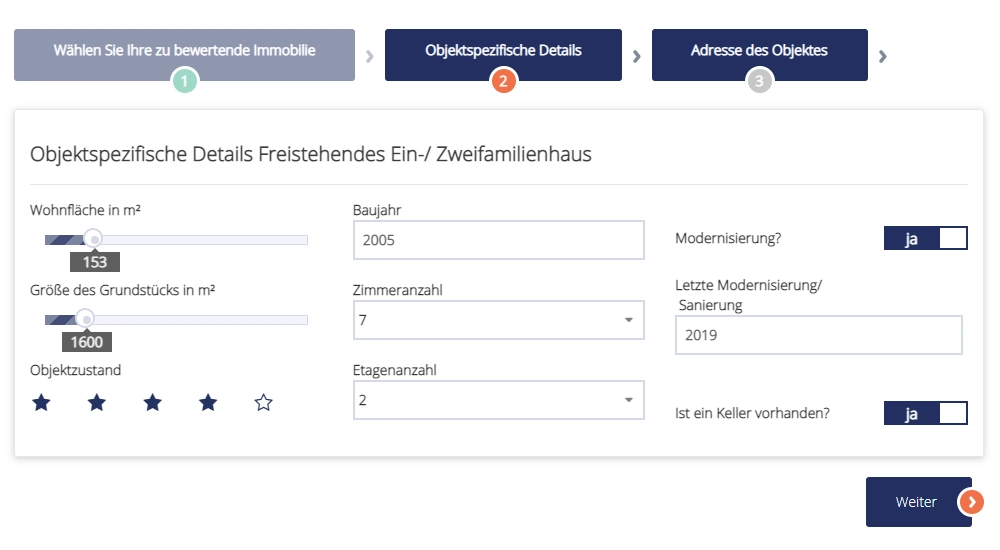 The concept of leads is part of the little once-one of online marketing:
Leads are so-called qualified contacts of interested parties to a company, i.e. those that serve to get into closer contact with the customer, for example, in order to provide advice or, at best, to bring about a sale. At first glance, it becomes clear why a lead generator or the generation of leads is of great importance in online sales. Because only through the contacts generated by a lead generator can a continuing customer relationship be created, which awakens an interest and a need in the customer.
This is what is particularly important when using a lead generator
Particularly important factors in the creation of leads with a lead generator are the customer journey and the user experience when using the website. Thus, with regard to online marketing and the success of a lead generator, it is particularly important to offer a clear and concise operating structure, which leads customers and prospects on a direct and comprehensible path to the goal. Here, nothing should be left to chance. This behaves for example analogously to the meticulously planned route guidance in a supermarket.

With the immoprofessional Lead generator you are here more than only on the safe side. This can be easily and seamlessly integrated into your website and your corporate design and thus provides an organic anchor point in the path from prospect to lead to customer.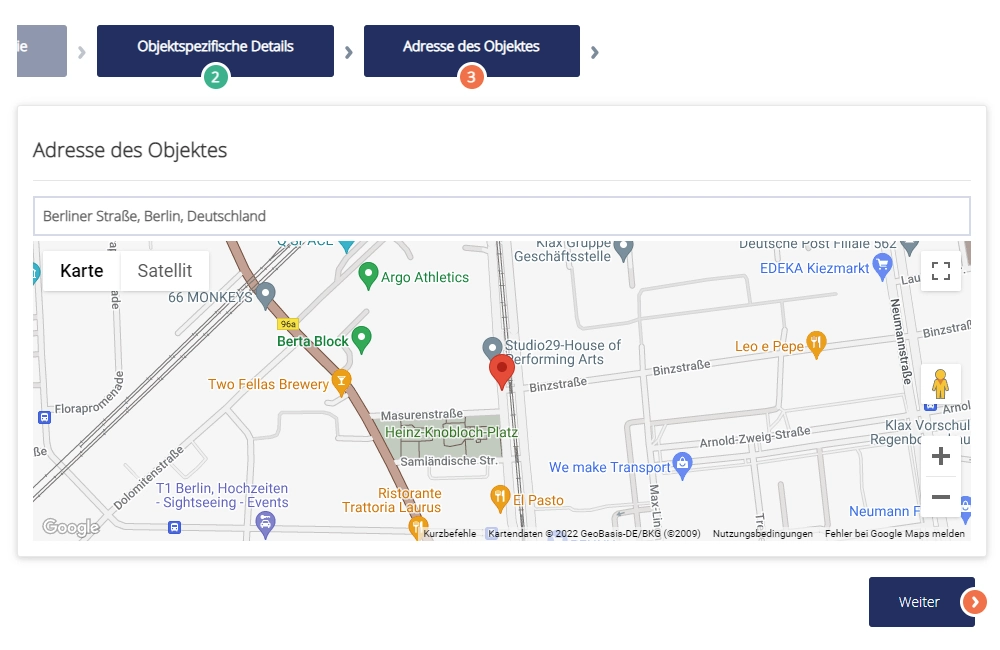 Get advice on using the immo lead generator and test it now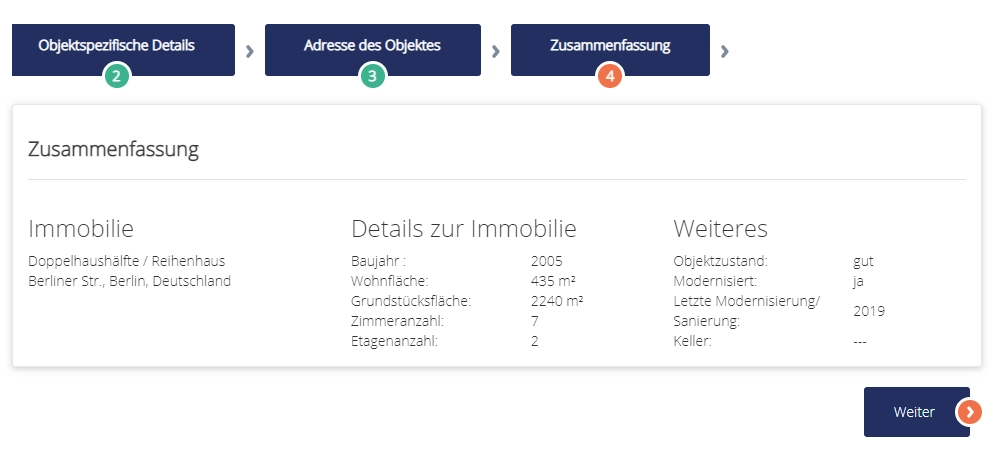 As you can see, generating leads with a lead generator is of great importance in the context of real estate online marketing. At the same time, this lead generator must be flawlessly integrated into the environment of your website in order to achieve the maximum effect. If you have any questions on the subject of lead generators or would like detailed advice on the lead generator from immoprofessional, we will of course be happy to advise you. To do so, simply contact us.

Of course, the lead generator is not the only function of immoprofessional. An overview of the other functions of immoprofessional besides the lead generator can be found under "Functions". In addition, there is the possibility to experience immoprofessional as a Trial version – convince yourself!
Test 30 days without obligation & free of charge
Thank you!
You will shortly receive an email to "" with the login to your personal test version. Of course, it's free and non-binding.

All content that you enter in the test version will be used with a later order. So you can hit the ground running with your personal test version of immoprofessional.

Internet greetings - your immoprofessional team.
Convince yourself now and discover the impressive
possibilities of your new brokerage software!