Real property software for your professional Internet site.
With your own website – more success in your real property business!
Simply guide your customers quickly and easily to your broker website for real property transactions! And lead your company more quickly to success. The professional real property software including integrated data base has been designed by immoprofessional specifically for real property brokers.
Highlights of real property software from immoprofessional:
Your customized real property website – your offers easily put together using this real property software.

Individual and variable web designs can be modified at any time.

NEW! Now optimized also for mobile web design (Responsive Webdesign) for mobile output devices such as Tablets and Smartphones.

Free Import/Export Interface to all important real property portals and software.

Unlimited number of properties can be offered.

Panorama overview of your properties, highlights in moving display, newsletter function, search function, financing calculator, automatic search machine optimizing and numerous other highlights are already integrated in your new real property software.
immoprofessional
Can be operated online from any computer with your access data – without additional software – and in detail.

Built-in integrated cancellation policy.

Automatically gain new sales contacts – with the real estate valuation lead generator!

NEW: Free Booking Plan – ideal for your holiday or short-term property rentals.

Real property software complete package incl. domain as wished and unlimited memory for real property offers, e-Mail and data transfer for only 59.95 € monthly (plus VAT).

The first 3 months are now available at a special introductory price of of only 29.95 € monthly (plus VAT).
Real estate software that can do more.
We want to help you to convey your objects quickly and efficiently to your customers
Therefore, we offer you a software that does not limit you, but creates an infinite number of possibilities.

The infinity proves itself in the possibility of the unlimited implementation of objects. You are in not bound to a maximum limit of properties you can post on your website.
Instead, our software stands out for its unlimitedness.

Moreover, in our software additional user accesses are included in the price, not only the unlimited number of objects.
Organization of your website
In addition, the organization of your website is completely in your hands. Only you determine the names of the different tabs and sections. This way you can further personalize and individualize your website.

In thanks to responsive webdesign, you can also present yourself professionally on a smartphone or tablet! The online presence with our real estate software is guaranteed to succeed. Regardless of the output device, the website flexibly adapts the content thanks to our software, so that the offers are scaled optimally for the customer.
Implement photos, videos and even custom tours
...according to your wishes! Nothing is more important for the customer than to get a first overview of potential objects.

Furthermore, both images and videos contribute to an appealing look that draws the customer's attention to you.
Images
Videos
Virtual tours
additional docs
Search engine indexing
Your success is achieved through your website. However, the implementation in a search engine can prove to be complicated and demanding. The broker software of immoprofessional therefore implements your website in the following search engines automatically:
Jedes Ihrer Objekte lässt sich so leicht über jegliche Suchmaschine finden und führt den Kunden auf direktem Wege zu Ihnen.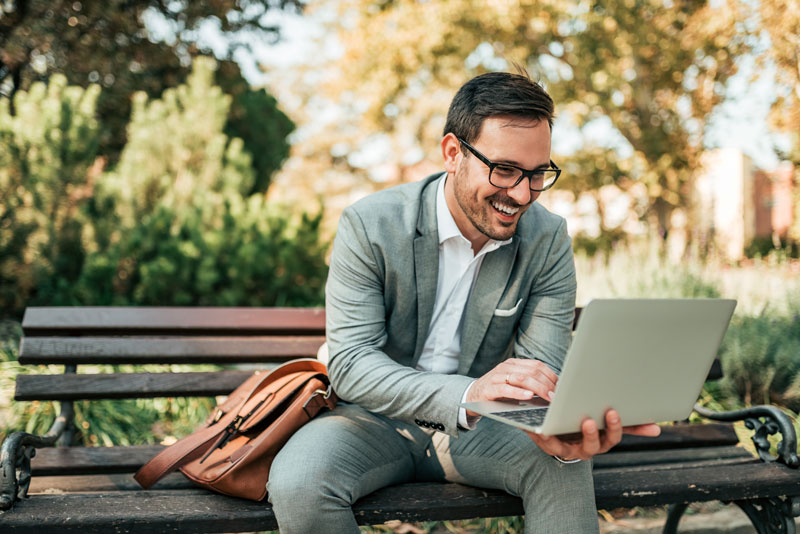 Of course, you can add more interfaces independently and free of charge.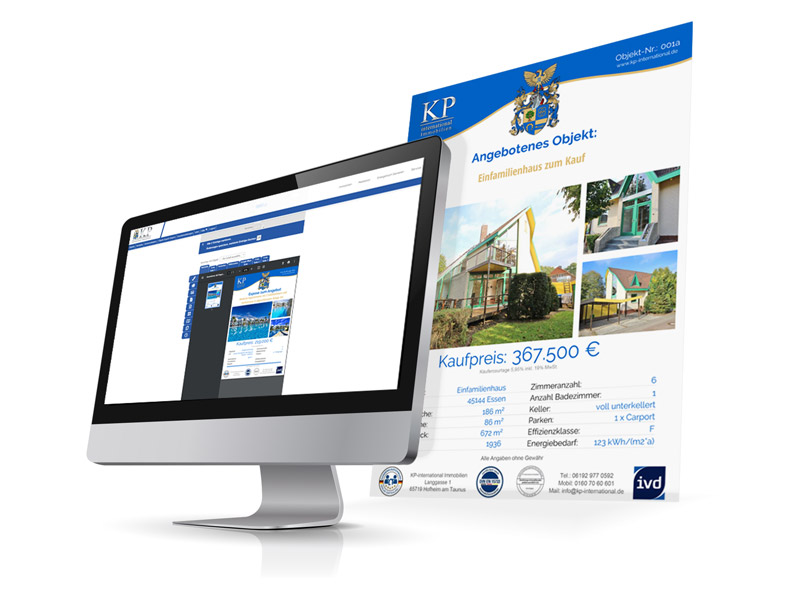 The exposé is the business card of a property.
Therefore, a good exposé is necessary for a successful mediation. With our real estate software you can easily create PDF exposés that are guaranteed to be appealing.

Simply design your PDF exposés yourself or import ready-made templates from our template database. With the Exposé Designer from immoprofessional – the comprehensive software solution for real estate agents.
Sale, Long Term & Vacation Rentals
The task of a real estate agent is not only the long-term rental or sale of properties. The rental of vacation properties or short-term apartment rentals may also fall within your scope of duties.

Our real estate software offers you the possibility for your vacation properties to use a Occupancy plan, so that your customers know directly when which objects are free!
The contact to the customer is existential in the real estate business.
Therefore, it is important to be open with the customer and give him the opportunity to contact the broker at any time. immoprofessional is aware of the necessity of successful communication.

Therefore, thanks to our software, when designing your website, you will find the possibility to create forms, such as for contact or object requests.
Establish internationally on the market.
In addition, international encounters are also frequent in the real estate world. Our real estate software offers you a solution for this as well:

the immoprofessional software package provides you with
german,
english,

spanish and
turkish as company languages and lets you, after a small surcharge, implement many languages. How which content is translated is entirely in your hands.
Design your website with our real estate agent software today.
Use our software the first three months for only 29,95€ monthly and afterwards for an inexpensive flat rate of 59,95€.!

In return, you receive a comprehensive service package:
A ready to use website with desired internet address
Unlimited number for the implementation of objects and users
Unlimited data transfer
If necessary, free relocation of the Internet address
order now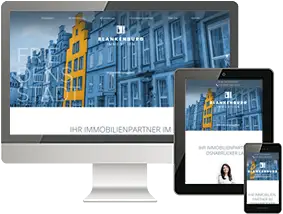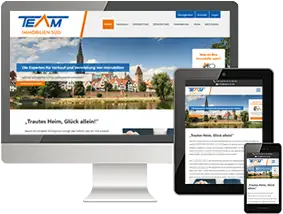 immoprofessional stands for: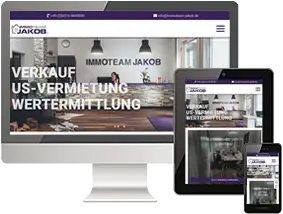 Alternatively, you can convince yourself of the advantages of our real estate software for 30 days thanks to our free trial version. If you still have questions, we are always there for you. Contact us!

Start your online success as a real estate agent today
with the real estate software from immoprofessional!
Frequently Asked Questions
You have questions? We provide the answers.
FAQs
Not found what you were looking for?
Give us a call!
We answer your questions quickly and uncomplicatedly
Write us an e-mail with your question or callback request.

We will get back to you as soon as possible.
Test 30 days without obligation & free of charge
Thank you!
You will shortly receive an email to "" with the login to your personal test version. Of course, it's free and non-binding.

All content that you enter in the test version will be used with a later order. So you can hit the ground running with your personal test version of immoprofessional.

Internet greetings - your immoprofessional team.
Convince yourself now and discover the impressive
possibilities of your new brokerage software!