Easily create your own presentation design or import complete templates from a template collection.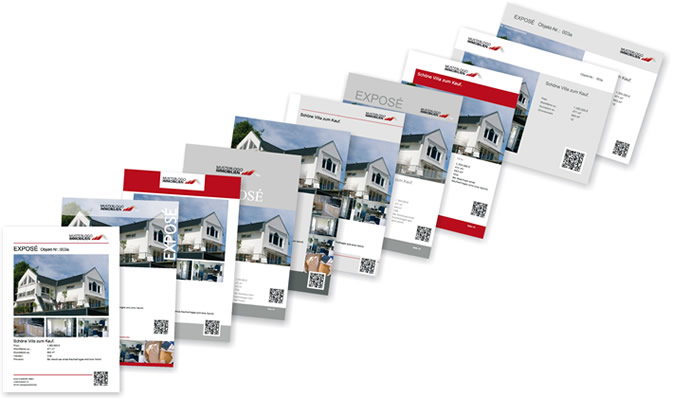 You can create as many templates as you want, e.g. for your display window, your e-mail distribution list or for your website.

With colored areas, screens for image objects, your own logos and photos, text objects, QR codes, Google maps and much, much more.

You can even create your own slideshows using immoprofessional.


Create slideshows of your properties that you can run on televisions, screens, tablets or beamers in your display window, office, waiting room, reception area or at trade shows, for example. Use the presentation designer to create design templates for your slideshows.

Because the slideshows can be activated with a mouse or by swiping (touchscreen display or movement sensor in a display window), your customers can also interactively move through your presentation. You can also incorporate the slideshows into your own or another website.

The presentation and slideshow designer is already fully integrated with immoprofessional software, and includes a selection of complete, ready-to-use templates!