Your broker software with the tailor-made immoprofessional form editor.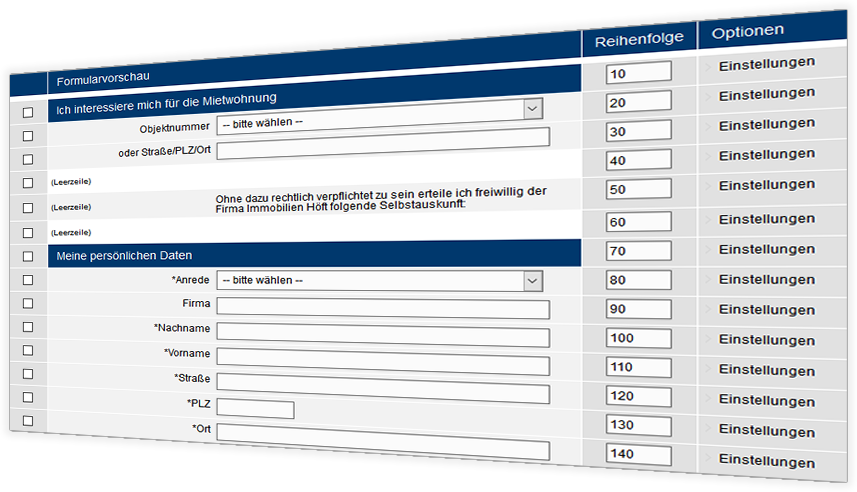 Quickly and easily create customized inquiry and contact forms - with your own fill-in fields, descriptions and other options.
We immediately e-mail you the results of the form you have created.
The form database also allows you to select a form that is suitable for your needs from among many forms already created by immoprofessional customers and to make your own forms available to other real estate brokers.
You can optionally create a new data record in the customer database after a form is sent.
You can also optionally create a new user in the administration system after a form is sent. The new user can then log directly into the administration system (e.g. to use their own objects). This setting is useful if you want to use immoprofessional as a portal.
You also have the option to create items that can be paid directly via an interface to PayPal or Commonpay (e.g. subscription payments). Users or customers that were created automatically can only use your service once they have paid.
Click here for all the other functions of your real estate software by immoprofessional.