With immoprofessional file management, your files and photos are conveniently compiled in a cloud-base database. Only you and your employees have access to them.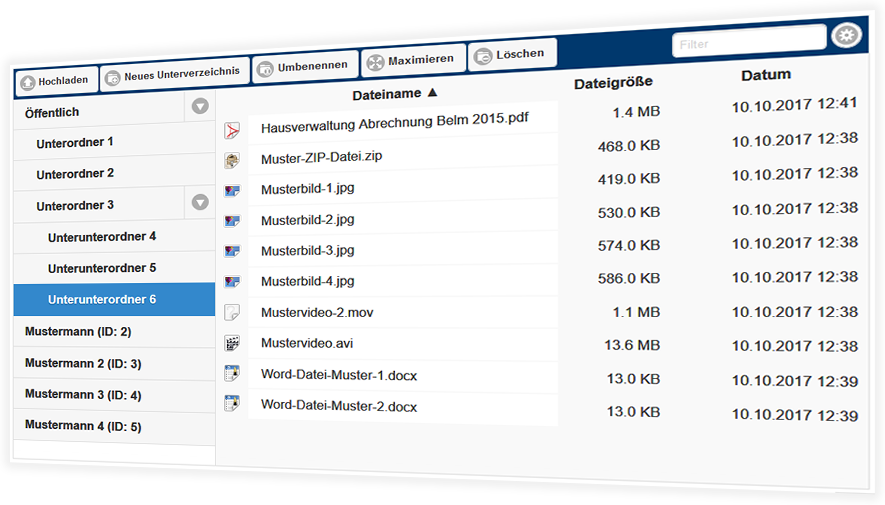 Simply store your files in the cloud file management system that is already included in immoprofessional's real estate broker software. This gives you and your employees fast online access at all times.

You can store files (documents, images, templates, contracts, etc.) and create subfolders in the file management system in order to access them at any time and better structure your data.
The data stored in the data management system can only be accessed by you or your employees.
You can assign each user their very own file management system. There is also a public folder for shared files.
A rights management system controls which folders or data users have access to and whether they can only read or even enter and delete data.
You can download the stored data at any time or retrieve it at various points in the software, such as when sending e-mails or for information material on real estate objects.
Click here for all the other functions of your real estate software by immoprofessional.