Automatic e-mailing of the cancellation policy to your customers ensures you are on the safe side.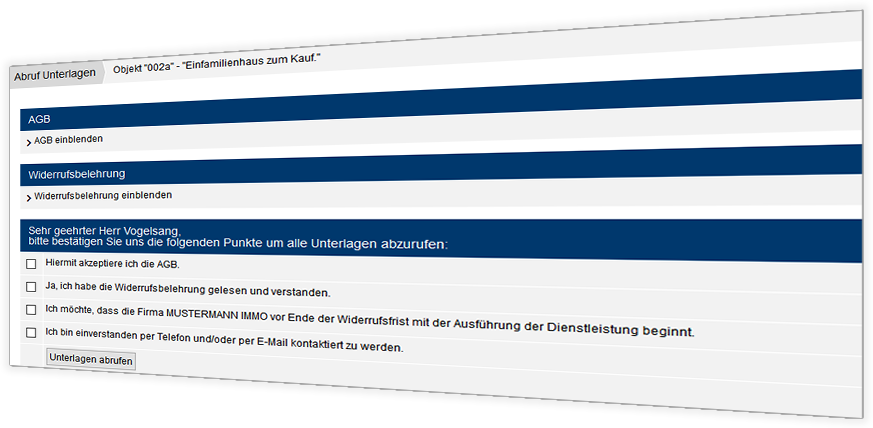 immoprofessional allows you to send out the cancellation policy and the integrated e-mail response module before dispatching a complete memo so that you can agree on the action to be taken before the end of the cancellation period. This makes brokering even easier and safer.

If the customer does not confirm the cancellation policy, the data that has been sent cannot be retrieved.
The broker is informed immediately by e-mail as soon as the data is retrieved.
The retrieving customer's data is stored and documented in the software, including IP address, date and time.
Click here for all the other functions of your real estate software by immoprofessional.